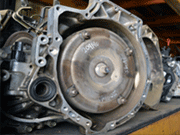 High Quality Late Model Auto & Truck Parts since 1985...
High Point Auto Salvage has been selling top quality auto and truck parts since 1985! Along with our large inventory of used parts, we now offer a growing selection of New and Remanufactured parts for cars, trucks, vans and SUVs. At High Point you get the best quality parts whether buying used, new or remanufactured!
Fast, Friendly & Expert Staff...
When searching for and buying auto parts, it is important to not only buy from a trusted new or used auto parts provider, but also that you are guided by someone that understands and cares that you not only buy the best parts but also that you purchase the "correct" parts. At High Point Auto Salvage our expert sales staff will gladly help you solve your parts needs.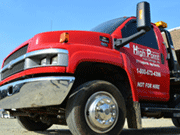 Fast Local Delivery & Nationwide Shipping*...
High Point Auto Salvage offers local "NON-RESIDENTUAL" parts delivery as well as nationwide shipping for most parts sales. Our expert logistics staff will quickly and safely get your parts purchase to you via our fleet of delivery trucks or major nationwide carrier.
* Call for complete details, pricing and availability in your local area.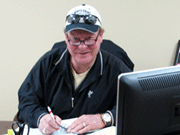 Local Independent Ownership & Management...
We are very pleased to be a family owned and operated auto salvage yard! That allows us to focus our attention on making sure that our parts customers get the parts and service they deserve instead of making company profits and share holder's return the priority. Call High Point Auto Salvage today!