Used, New & Remanufactured Auto Parts Sales in High Point NC Triad Area...
High point Auto Salvage specializes in high quality used, new & remanufactured auto parts. We maintain thousands of warehoused used auto parts in stock as well as access to thousands of new & remanufactured auto parts.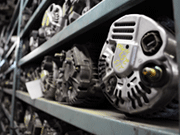 Locate Parts for Cars, Trucks, Vans & SUV's Including Foreign & Domestic...
Searching for the best auto parts for your car, truck, van or SUV? High Point Auto Salvage stocks a wide range of used, new & remanufactured parts for most types of late model vehicles both foreign and domestic including cars, trucks, vans and SUVs.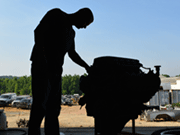 We Sell Only the Best Engines, Transmissions, Rear Ends, Body Parts, Wheels & Accessories then Recycle & Crush the Rest...
We quality check our parts, only sell the best and back them with a 90 day limited warranty. Call today for details!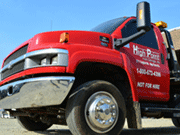 We Buy Local Wrecked, Salvage & Unwanted Vehicles for Parting out & Recycling...
High Point Auto Salvage is a full service auto recycling yard. We buy all types of wrecked, salvage, unwanted & junk vehicles for parts and recycling. We part out the late model vehicles while coring out and recycling the older vehicles. At High Point, "We sell the best and crush the rest".