High Point Auto Salvage
Contact Information
---
2711 W. English Rd.
High Point, NC 27262
336-889-9062
800-672-4396
Fax: 336-889-2815
Hours: Mon - Fri 8:00 - 5:00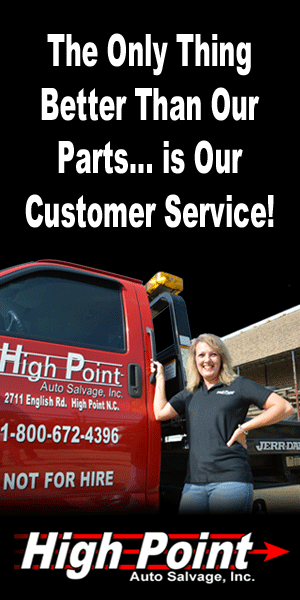 Solving Your Auto Parts Needs is at the Top of Our List!...
At High Point Auto Salvage helping you to solve your new, used or remanufactured auto parts needs is our top priority. Please use the form below to let us know how we may better serve you.